Racing Santander smashes Barca (5-0)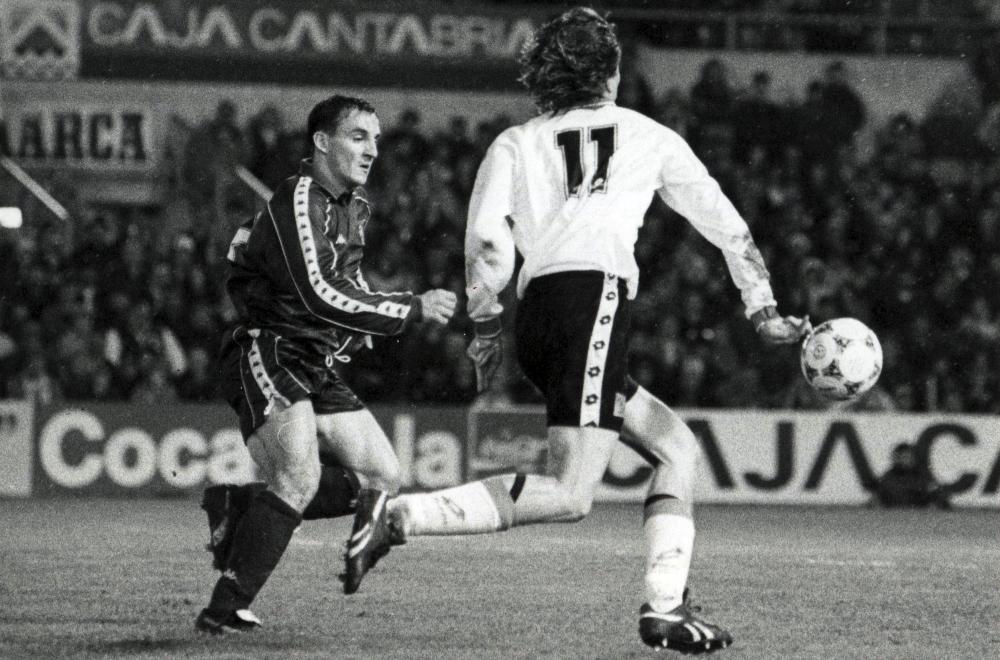 The 11 February 1995 the Racing de Santander He made one of the most brilliant games in its history. visit El Sardinero the Barcelona de Johan Cruyff, the known as Dream Team' that was one of the most important rehearsals that the team led by Dutch coach remembered.
that season 1994-1995 It was the end of an era for the FC Barcelona. He is having won four consecutive league plus the European Cup 1992 Wembley against Sampdoria, The team of Cruyff He began to weaken. That was for the League Real Madrid followed by Depor and Real Betis Being the Barça the fourth place at the end of season.
The Racing de Santander, meanwhile, She managed to stay with 36 points (at that time the victories still totaled two points). The group led by Vicente Miera, He made one of the best games that are remembered in Cantabrian lands. With Radchenko as principal stiletto team with quality players like Quique Setién, Villabona o Popov, Santander team was able to desarbolar a FC Barcelona team which had in its ranks Bakero, Stoichkov, Guardiola or Hagi.
'LA MANITA' Racing Santander
But nevertheless, this equipment also had transfer 'rare' the time of Cruyff. Own Korneiev he started that day like the goalkeeper Busquets, which was not very good performance to say. And if that was not enough, Angoy (son of Cruyff) had a few minutes after the expulsion of goalkeeper Barça completing a match for most Dantesque blaugrana squad that was overwhelmed and humiliated by a Racing de Santander which gave a footballing lesson that day.
Break the mountain overcame set by 1-0 thanks to a goal of Esteban Torre. It was in the second half when the Barça He came the avalanche of goals and rival game. The 2-0 It was the work of Quique Setién, who headed in a good cross from the left. The 3-0 I write it down Merino and still they are missing the fourth and fifth work best player in that game, Russian Radchenko, which he puts the finishing touch with his double to a great personal performance by completing 'little hand'.
https://www.youtube.com/watch?v=gJQNJu525jQ