Estadio Sarria, former home of RCD Espanyol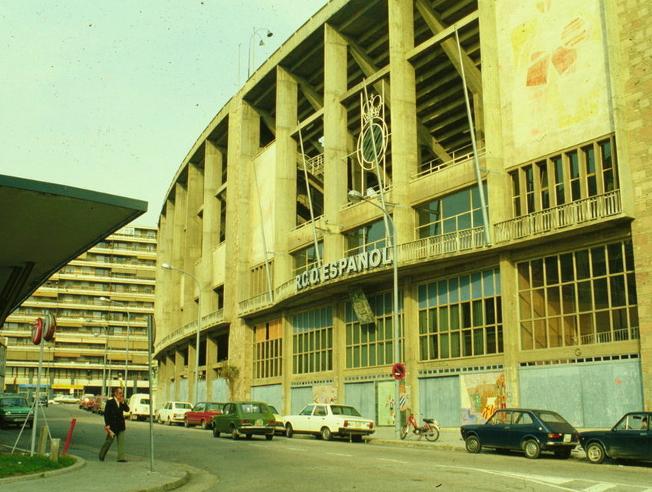 Few things are as sacred as the home of each. For football clubs their particular temple, the place where the fans meets every Sunday that his team plays at home, their stadium. Today we remember the Estadio Sarria old house RCD Espanyol.
inaugurated 18 February 1923, Stadium Sarria It housed much of the history of Espanyol and became legendary for all his fans who shed more than a tear when it was demolished in 1997. Since then, the club spent a few years at the stadium Montjuic Olympic but it was not the same nor much less to happen after the current RCDE Stadium located in Cornellà.
In sarriá unique moments for both the blue and white club and lived the Spanish team. In fact it was one of the 4 sites of the second phase of World 1982 He held in Spain and also hosted 5 meetings in Barcelona Olympics 1992.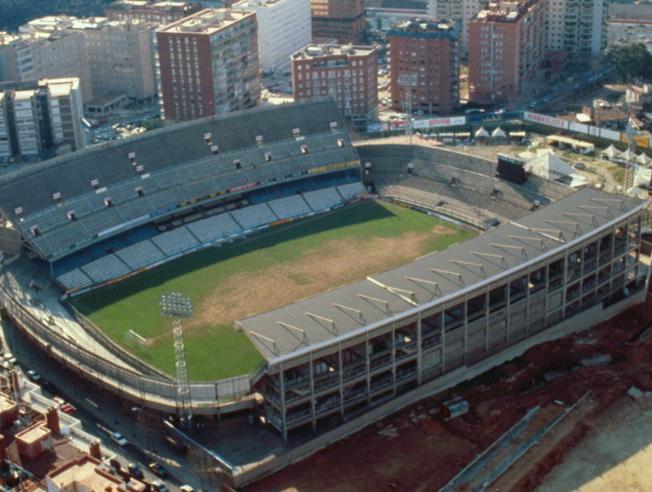 But above all it was the home of Espanyol and there parties and historical seasons lived. The beginnings were not easy because to help fund the work the team had to make a tour of South America with the great Ricardo Zamora main banner. In Sarria the Whites managed the biggest win in the history of derbies when he thrashed 6-0 Barca in the season 1950-1951.
THE FIRST GOAL OF HISTORY OF THE LEAGUE
In the stadium Sarria the first game in the history of the Spanish League ended with victory was disputed by 3-2 local set. The first goal was scored by the player Espanyol, Pitus Meadows.
further, at this stage the first leg of disputed the final of the UEFA Cup with home win 3-0 against him Bayer Leverkusen but later it lost by the same scoreline in Germany and fell on penalties.
For all fans parakeets will always be your home and you will have a special fondness for the great football atmosphere that existed in their bleachers where the audience pressed a lot and achieved a soccer atmosphere like few in Spain. curiously, the last game played in sarriá also it ended with result 3-2 for premises in this case 21 June 1997 with rival Valencia and Ouedec, Pralija Y Cobos as recent scorers.