Euro 1984: The agony of Spain Platini's France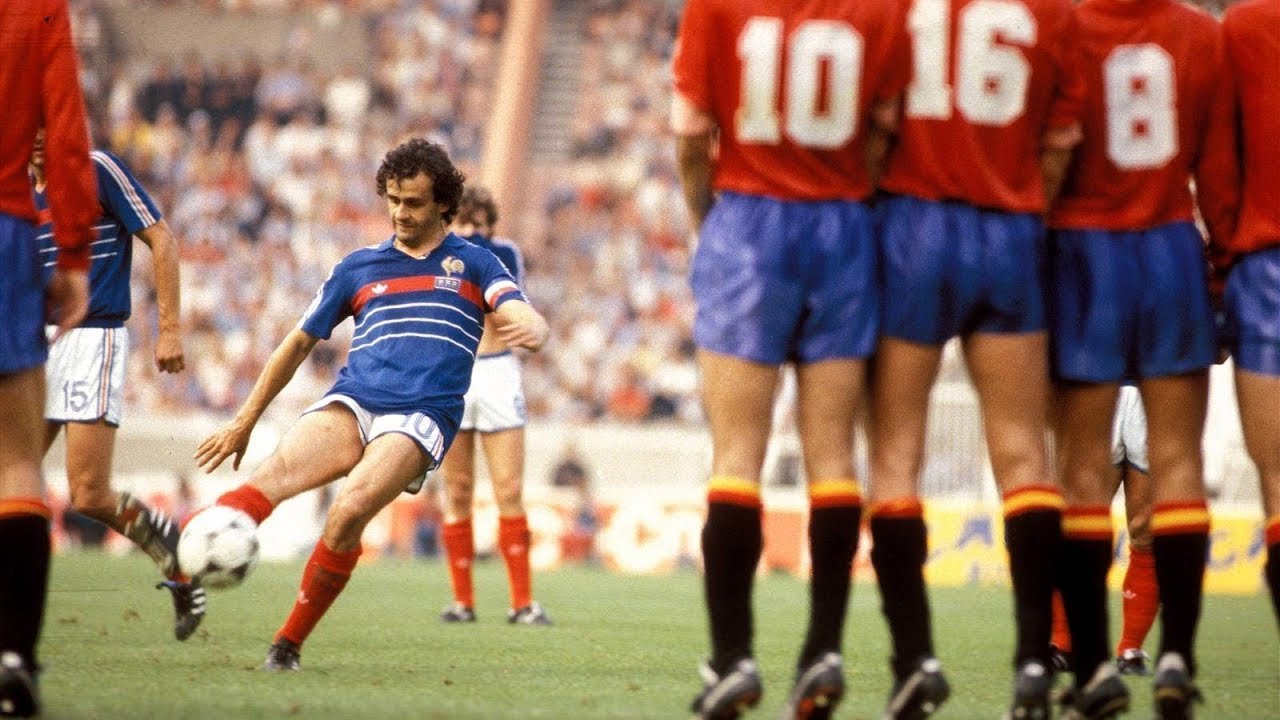 Today we would like to do a review of the Euro 1984 which it took place in France. At that time only 8 selections classified for the final tournament in this case were: France (host), Federal Germany, Romania, Spain, Portugal, Denmark, Belgium and Yugoslavia.
In group A were framed France, Denmark, Belgium and Yugoslavia. The French showed their superiority and they won all three meetings highlighting their victory 5-0 against Belgium. The great dominator of this phase (and Euro 1984 in general) It was Michel Platini he scored 6 goals in the first three games of the competition. France Y Denmark They qualified for the semifinals.
Meanwhile, group B, formed by Spain, Federal Germany, Portugal and Romania It was much more even. The Spaniards have already suffered a great time to qualify for the finals after defeating Malta that historic 12-1.
Now, in a group with the Germans, Portuguese and Romanian played suffer. To begin the Spaniards added two draws in two games (against Portugal and Romania) so things looked bad since it had played the standings with Germany which should win.
Portugal He is doing homework beating Romania Y Spain clashed again and again against the German defense was satisfied with the draw that served to qualify. The thing was going well when the referee decreed a penalty in favor Spaniards but Schumacher, German goalkeeper, stop launching Carrasco.
Goal Macedo
It was then that the figure of Maceda the minute 90 (more agonized impossible) could pierce the goal of Germany giving qualifying for the semifinal of the Spanish selection. Once again, the Spanish team could move so agonizingly.
France he defeated Portugal in the first semifinal 3-2 while Spain He had to be measured to the surprising selection Denmark already he demonstrated that he would give to speak in coming years as it were.
Spaniards and Danes tied to one (with goals from Lerby for Denmark and other Maceda for Spain) and the game went to extra time in which there was no much. Through to the end of that Euro 1984 He had to be decided in penalties.
The 8 first releases were scored. It was in the fifth when Elkjær He erred by Danes while Sarabia He scored the final (before they had marked Santillana, Sir, And Victor Urquiaga). After much suffering, Spain was in the final. La France Platini I expected.
THE FAILURE ARCONADA
After much swimming drowning touched on the shore as the title went to the French who supported by the public and arbitration home quite achieved a marker 2-0. Arconada historical error at 1-0 He marked the meeting that closed Lacombe with another goal in the last minute. Thus the Spanish dream that vanished 27 June 1984 at Princes Park from Paris.