Photos from the past that some players would have never done
We all have a past and usually always comes last visit. In this article we have compiled some of photos of players most shocking as they triumphed in the shirt of a particular team but in his childhood or adolescence fell with the rival with much pride.
Photos from the past that some footballers would like to forget
precisely 1990 and as a pre World Italy, some of the players who would integrate the Spanish team posed for Interviu magazine T-shirts with rival. Butragueno and Michel, Real Madrid legends, They appear with Barca and Atletico respectively. Meanwhile, FC Barcelona goalkeeper, Andoni Zubizarreta, He donned the Real Madrid as Manolo, at that time defended Atletico. Complete the picture defender Górriz, Real Sociedad, with Barca goalkeeper, Andrinúa, Athletic defender, which he placed the Royal Society and the 'cheater' Julio Salinas, although it was Barcelona striker was placed at the time of his beloved Athletic Club de Bilbao.
Guti, Isco, Di Stéfano with the Barça shirt
But nevertheless, There are other photos of players who have not liked anything to the players when they became public as is the case Guti or Isco, players Real Madrid with occasional snapshot T's rival when they were boys. Di Stéfano with the Barça shirt Di Stéfano with the Barça shirt?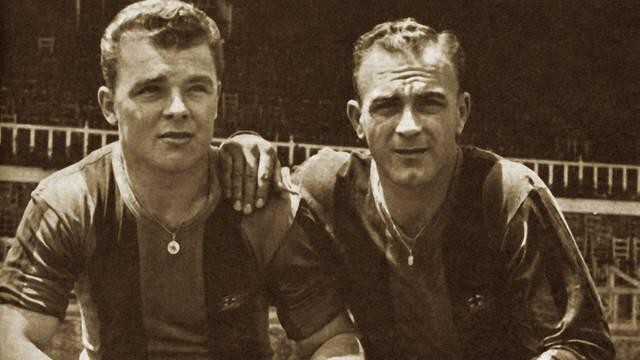 Di Stéfano with the Barça shirt
In case of Raul Gonzalez Blanco draws much attention. Real Madrid legend was formed and was top scorer Atletico Madrid in their lower categories. But nevertheless, a very unfortunate decision Jesús Gil made the front end up at Real Madrid.
One of the latest examples is the Mexican defender Rafa Márquez. And triumph before joining the ranks of FC Barcelona He received the media and posed with Real Madrid T-Shirt and having a substantially closed agreement with the meringue set finally realize not reached.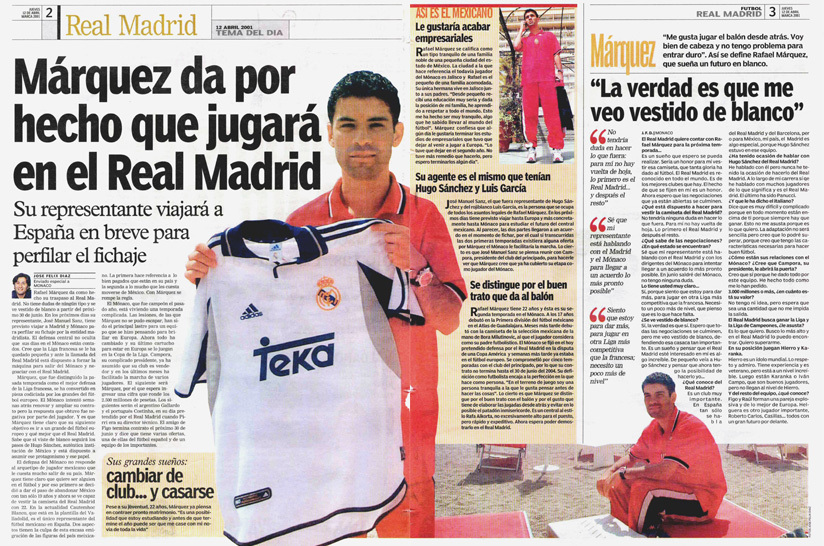 Another illustrious history of a club, in this case José Di Stéfano with the Barça shirt which he was the youngest player to debut with Sevilla T-Shirt with 16 years and score a goal in the First Division with the Andalusian club shirt 18, It turns out it was a fan of his childhood in Real Betis. Di Stéfano with the Barça shirt the 1 June 2019.
There are countless cases of players who sympathize with a team when they are children and they end up triumphing in the shirt of his opponent. Without going further Iniesta always confessed that as a child was the Real Madrid Y Modric of the Barça. They should beware of photos from the past.