Gianluigi Buffon, Italian football legend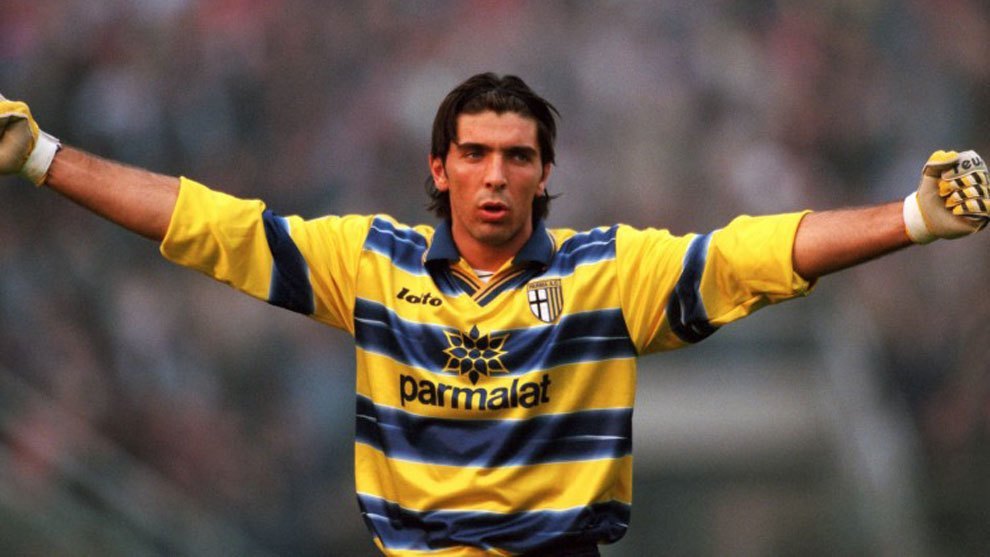 When one speaks of Gianluigi Buffon what makes a legend of football in general and Italian in particular calcium. The goalkeeper is one of the players with more games in the history of Serie A and he has signed a legendary career within reach of very few.
Buffon (born 28 of January of 1978) He began his career in the Parma that came with 13 years to join the ranks of club. With only 17 years he got the chance in the first team he played his first match in the top flight in 1995.
PARMA BEST OF HISTORY
Parmesan team stays in 6 part of seasonsl Best Parma history. The club, with Gianluigi Buffon in goal and players level 'The little witch' Veron, Hernán Crespo, Thuram, Fabio Cannavaro, Sensini And a long etcetera, get a Coppa D'Italia, Super Cup and also a UEFA Cup.
Cancerbero good role you to sign it by the Juventus where it becomes a symbol of the Old lady. T achieves the bianconera 19 Titles between national leagues, Cups and Super Cups. yes, his great unfinished business has always been adding European titles, especially its long-awaited Champions League which it is the most prized trophy in his incredible resume.
Of course, we can not ignore its role in the shirt blue Italian selection. He was the undisputed goalkeeper of the national team since his debut one 29 October 1997 in a party that faced Russia in Soviet lands. The goalkeeper had to enter replacement Pagliuca which he suffered injury. Buffon sum 176 internacionalidades with absolute having received only 146 many.
Gianluigi Buffon, WORLD CHAMPION 2006
The most important moment of his career was possibly the World Cup in 2006 in which Italy won the title of champion. Of course, Buffon as captain of the Italian national team was on hand to lift the trophy by adding a title within reach of very few to his resume.
Top it is part of a select group of players who have played a total of 5 world. We all remember the tears of Buffon when Italy He was out of World Russia 2018 in which the goalkeeper could make history by being the only one to reach the sixth finals.
It is likely that the legendary race Gianluigi Buffon continue for at least another season, given the great interest obtained from several teams around the world indicates Paruk of SBD. Champion world Cup 2006 and he expressed his desire to coach a national team abroad, stating that "would love … see elsewhere and … live in another country [Y] adapt to a new lifestyle." Since it is not likely to get a paper holder with a big European team, It is more likely to play his last days are passed somewhere like China O Brazil, and try to combine a short stage play on a coaching career.