The most beautiful t-shirts History of Boca Juniors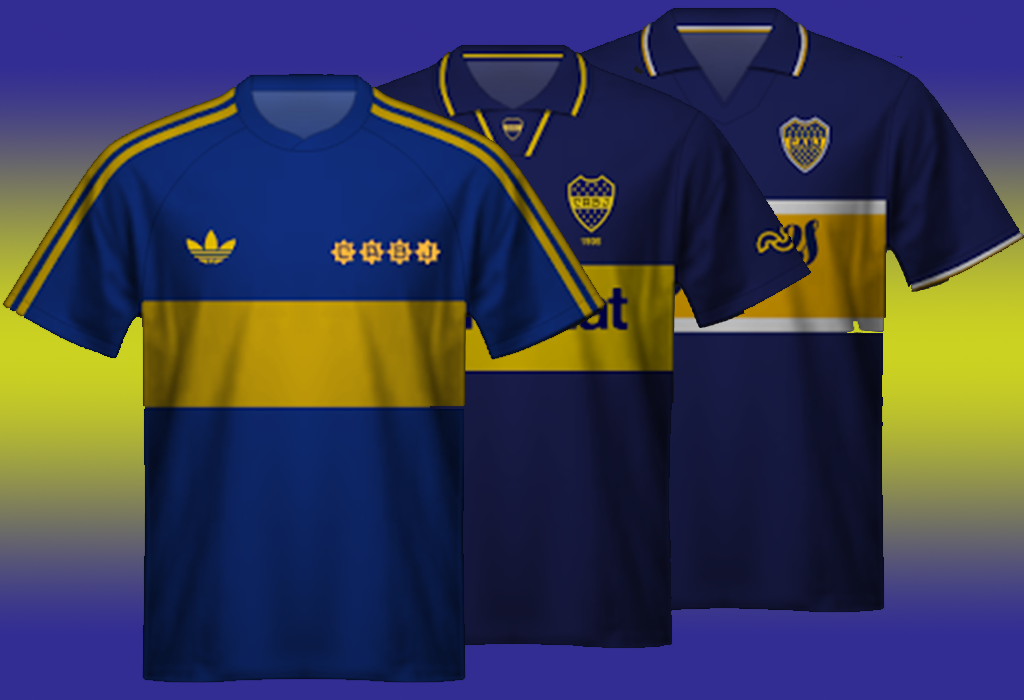 Boca Juniors It is one of the biggest clubs in America. Not in vain, Argentine club has a swollen counted by millions throughout the world. One of its most sacred symbols is your shirt, whose origin we discussed in another article.
During all these years there have been many figures have this elastic dress. Since Rattin until Riquelme Y Palermo going, Of course, by which for many is the best footballer of all time: Diego Armando Maradona.
This time we will review some of the most beautiful t-history Boca Juniors thanks to the collaboration of a phenomenon Javi Guallar whose designs can be found on the website http://camisetassportclub.blogspot.com.
As usual, They can leave us your feedback and comments at the end of the post as this list of the most beautiful t-history Boca Juniors It can be modified and / or extended at any time.