The reason oscar dertycia lost hair
He was one of the most charismatic players of the decade of 90 in which some of us started in football. Oscar Dertycia, He born in Córdoba (Argentina) in 1965, He broke into the Spanish football from the Fiorentina With its striking appearance.
Dertycia highlighted in Argentine soccer jersey with Instituto de Córdoba and subsequently with Argentinos Juniors with which got crowned top scorer with 20 goals. This prompted his leap to European football, specifically the Italian who at that time had the most powerful league. The Fiorentina was his destiny and everything was going fine until the time of serious injury.
At that time there was talk that Dertycia form a great couple in Argentina selection Diego Armando Maradona and it would be a fixture in the World Cup Italia '90. But it was just a clash with 'El Pelusa' in a match between Fiorentina and Napoli which he led a torn ligament and had had to see the World Cup on TV. That's when the result of stress and nerves lost his long hair he wore in the Viola.
DERTYCIA, THE PROPER MISTER Cadiz
Hairless and the season came 1990-1991 al Cádiz with which he managed a historical and suffered permanence rather than being one of the cornerstones contributing 5 goals and 6 assists. From the beginning he became the idol of the fans affectionately nicknamed him Carranza with the name of "Mister Proper".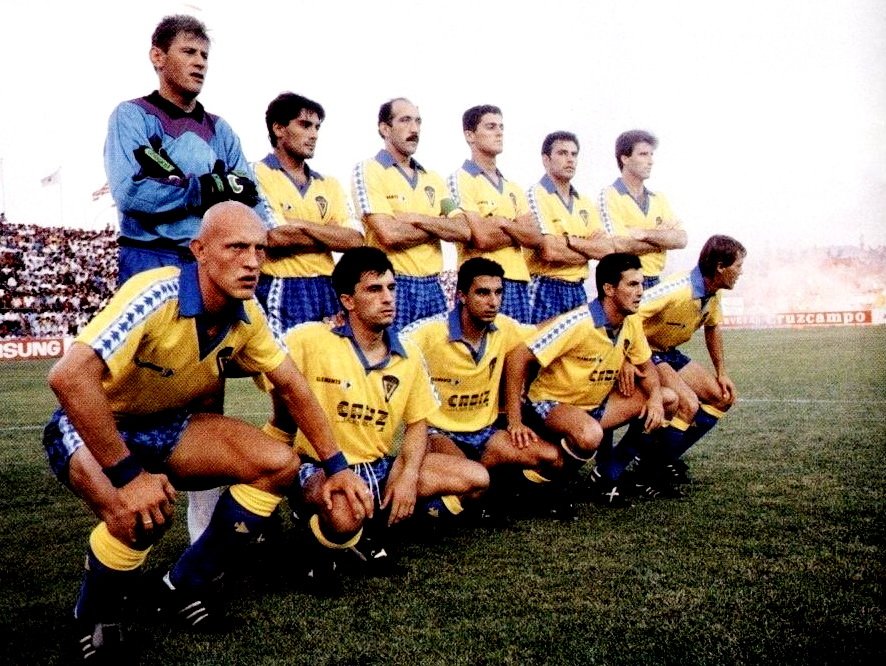 In Cádiz It was only a season and went on to CD Tenerife by express desire to coach the Indio Solari. On the island he lived great moments and also became Most important scoring 30 goals over three seasons but with the arrival of Valdano I did not have it easy because he did not have and had to win the job through hard work and sacrifice.
His most special goal, definitely, It was achieved on the last day of the 93-94 and that meant the historic qualification for European club competition and step tinerfeño the loss of a new League of Real Madrid in the Heliodoro Rodriguez Lopez for the second consecutive year.
MEMBER OF 'THE MECHANIC CHEESE'
His last team was in Spain Albacete of Benito Floro but he had few opportunities to play and returned to Argentina to retire in 2002 after a brief stint football Peru. Total, Dertycia juice 20 year career as one of the players who are remembered more fondly of those wonderous 90.