Pepe Mel, the bottom side that struggled to be "Pichichi" First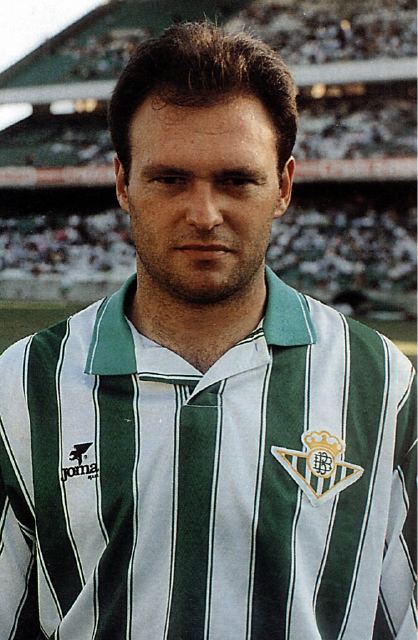 The race of Pepe Mel as a player has several curiosities that attract attention at a glance. One of the most striking is its only season First division in which his team finished bottom team but struggled to be Pichichi.
Madrid player scored 34 goals in Alcalá Segunda B which helped him to be signed by the Real Madrid to its subsidiary. In the rows of the Castile He tried to be made with a hole though never fixture Nonetheless, at the end of the season 1986-1987 and taking advantage of the merengue set him free, Osasuna He took control of its services to play First division.
The most curious thing is that Pepe Mel I did not play any games with the Reds because of an injury to first and later players like Michael Robinson and the player of the subsidiary Cuckoo Ziganda They closed the doors. He left Osasuna grateful but little hurt: "I lost time and money but I'm on time to recover" said.
Mel joined the CD Castellón of Second division and it was here that regained the scoring touch. In his second season in Castalia won promotion with the albinegra shirt and he scored 21 many leaving behind only the racinguista Quique Estebaranz What did 23.
PEPE MEL Pichichi
But nevertheless, Madrid attacker decided to sign for Real Betis and follow Monday. Verdiblanco set in again maintain its level scorer and this time was Top scorer in the silver category with 22 goals and achieved a new rise.
Finally I have the opportunity to play in first and prove that it was valid for category. And actually he demonstrated although the season could not be stranger. The 9' of the Real Betis He was able to score 14 goals and was very close to the top scorer that season was Emilio Butragueno with 19. But nevertheless, his team finished as bottom club and descended again highlighted.
The following season played very little and only scored three goals with Betis so he packed his bags and decided it was time to return to second B. Granada, Benidorm, Getafe and Écija They were their destinies and became one of the biggest hitters in category. Precisely in Getafe scored very important goals especially for the hat trick Huesca in the promotion party for permanence.
He finally hung up his boots but not before one last accumulate experience abroad specifically in the Angers French. You can always say that in his only season in First division He did good numbers and competed Pichichi precisely Butragueño, the front to which replaced the Castile after this ascended to the first team Real Madrid.