This is how Lendoiro convinced Bebeto and Mauro Silva to sign for Dépor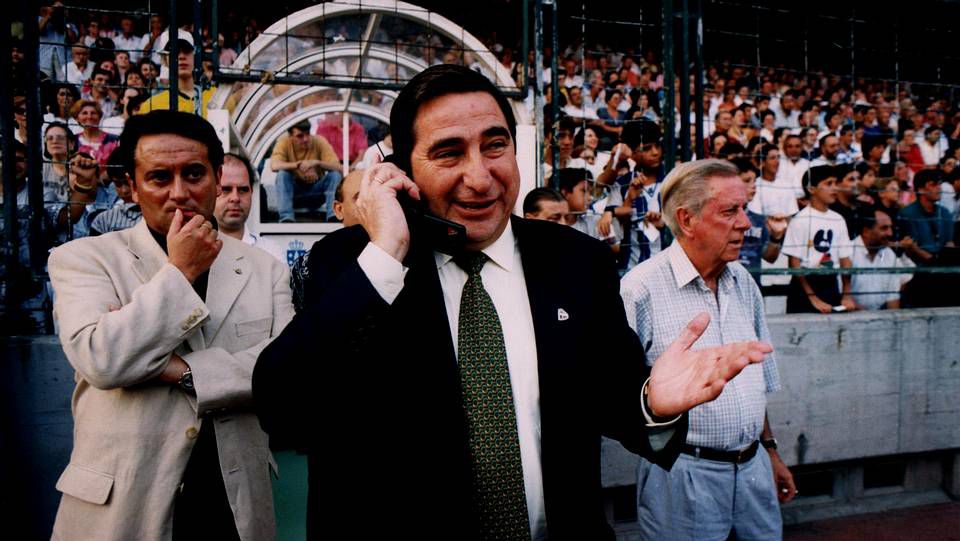 Augusto Cesar Lendoiro is one of those mythical and peculiar presidents who dominated Spanish football in the years 90. The Galician created, practically out of nowhere, the historical super Depor who rubbed shoulders with the largest in Spain and Europe for years.
In the early years of the decade of the 90, Lendoiro achieved two of the best signings in club history: Bebeto Y Mauro Silva. The Brazilians arrived in Coruña to the surprise of many, although they really were not as well known as, Of course, they became after.
According to the protagonist of this article, Bebeto I had it practically done with Borussia Dortmund. The president of Deportivo de la Coruña, who personally traveled to Brazil to hire the footballer, He told his wife that in Germany it was very cold and that they would not be happy. Of course, took it upon himself to argue that the Riazor beach it was like a little Copacabana (possibly obviated that the climate of Galicia is not like that of Brazil).
Lendoiro: "Sometimes we started at 22:00 hours and we closed the agreement at 12 in the morning"
Lendoiro he had a very particular way of negotiating. Normally he set his meetings at night and entertained with a good dinner with seafood and the best wine. As he himself has recognized in more than one interview: "Sometimes we started at 22:00 hours and we closed the agreement at 12 in the morning. At night you negotiate better, Nobody bothers you".
Thus, Bebeto Y Mauro Silva arrived at Deportivo in the season 1992-1993. Both are club legends, in fact, the Brazilian midfielder was present at the 6 official titles of the entity. Meanwhile, the attacker was Pichichi in his first campaign and that was when the interest of the FC Barcelona in your hiring: "In my first year I was top scorer and Barcelona wanted to sign me. Lendoiro called me and said that if he let me go they would kill him. My salary improved and I stayed. I do not regret".
Meanwhile, Mauro Silva he also had the opportunity to go to a large, specifically to Real Madrid. This time, It was the footballer himself who refused to leave the club as explained in an interview with the ABC newspaper: "Leaving was sending a message to society that money could do everything, and in my case at least it's not like that. I built a very nice story with Deportivo and I will never regret that. Everything I lived there is not paid for with money".