The Seville "the Diegos"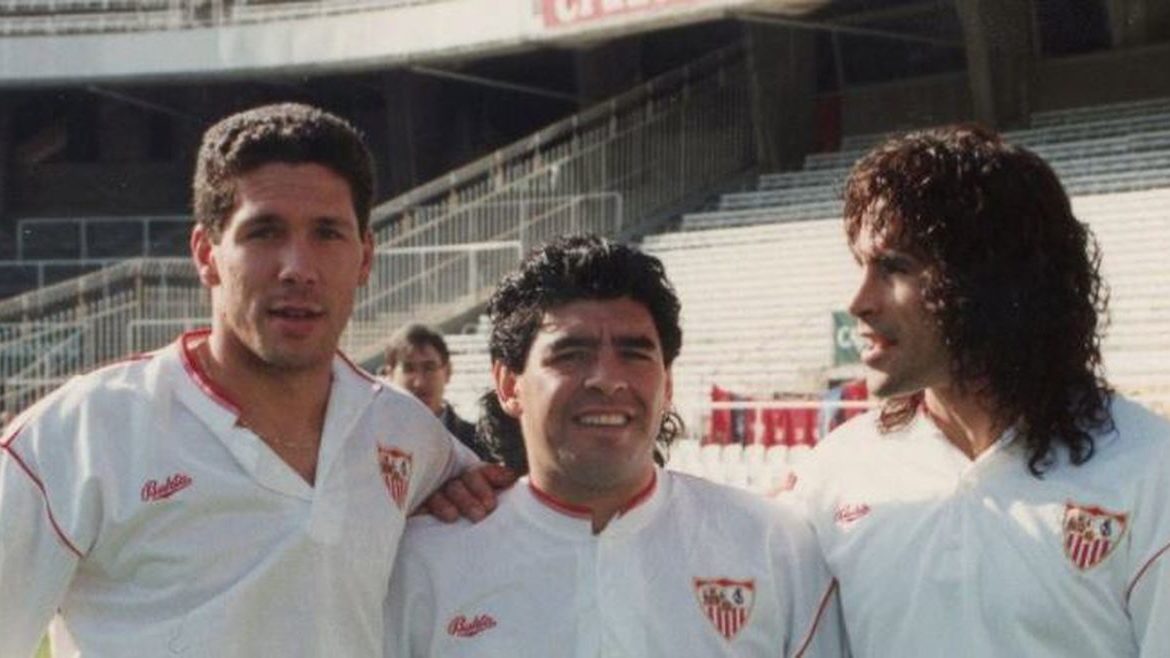 The season 1992-1993 It was presented very exciting for Sevilla. The group led by a illustrious Carlos Bilardo as the bench, world champion with Argentina, he presented himself as a candidate signature to be on the top of the classification and fight Real Madrid, Barcelona, Atletico Madrid Y Valencia for the important posts.
SEVILLA SHEET TO MARADONA
And if that was not enough, It achieved a historic signing. The arrival of Diego Armando Maradona After an amazing negotiation with the president Naples, Corrado Ferlaino, which he had to be held in the same FIFA headquarters in Switzerland with the presence of the then president of Sevilla, Luis Cuervas and the heads of the Spanish and Italian football, Angel Maria Villar and Antonio Matarrese. While, which it is considered by many best player in football history I waited impatiently in a hotel in Seville with his wife and two daughters.
Maradona He signed by the Sevilla and he joined a powerful template that had two other Diegos. First, a young man Diego Pablo Simeone, Very warrior midfielder and he pointed to great player and not crumpling to anyone. The second, the Canary Diego Rodríguez, classic one of our football almost 600 matches played throughout his career Real Betis, Sevilla, Albacete Y Two sisters where he retired to 41 years.
And if that was not enough, that team had Unzue, Martagon, Prieto, Suker, Bango, Rafa Paz O Conte. A powerful team that gathered force, forcefulness but also a lot of quality mid-field forward.
FAILURE OF BILARDO
But nevertheless, the season was not as expected. The team finished seventh standing at the gates of Europe, priority that had marked the directive and the coaching staff early in the season sevillista. It was the only season Maradona with red and white shirt in which he played 26 League matches scoring 5 goals. Simeone, He followed another season, He was transferred a year later to Atletico Madrid. He also went Billiards after failing to meet the target.
Maradona He happened with more pain than glory for Nervion, yes, Sevilla fans can always say that one of the best players in the history wore the shirt of their team and, although it was far from his best level, left details of his quality, something that never loses.