Mourinho: "If we talk about pure talent, the best is neither Messi nor Cristiano"
We all know that Jose Mourinho he is a very peculiar coach. His statements do not leave anyone indifferent and, throughout his long career, has been as protagonist on the bench as in the press rooms.
But nevertheless, in one of his last interviews with 'Live Score' The Portuguese technician has made a statement with which we quite agree. 'The Special One', as he was known in England, He has reviewed the players he has trained and also those who have faced.
In this interview, Mourinho has chosen the most innate talented footballer, in his view: "If we only talk about pure talent, the best is neither Messi nor Cristiano. The best is Ronaldo, Brazil". The Portuguese coach already raised some dust when I talk about 'The real Ronaldo' when referring to the attacker from Brazil.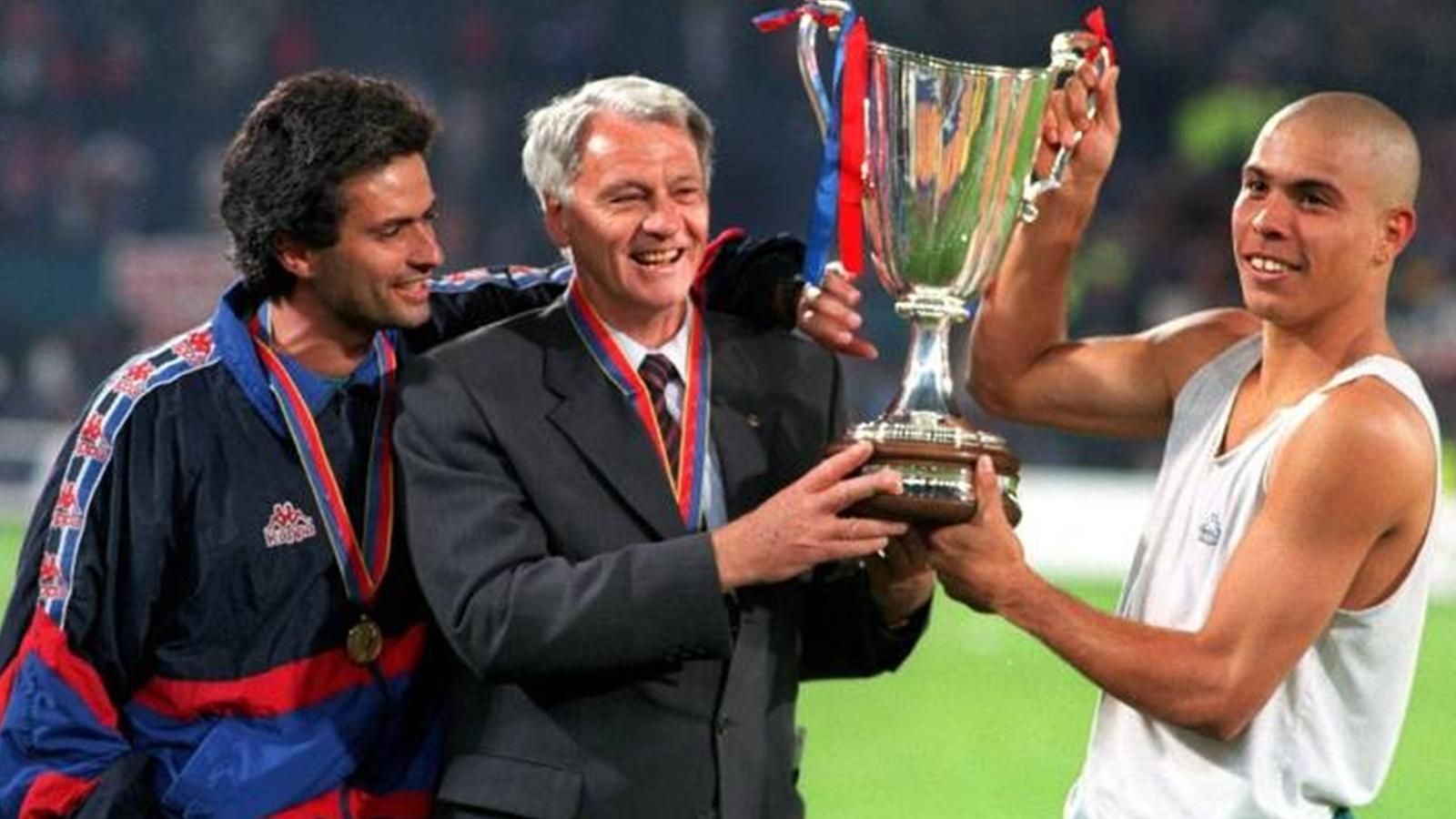 Mourinho: "What I saw Ronaldo do, I have not seen anyone"
In the interview, the coach continues with his arguments in favor of 'O Phenomenon': "Messi and Cristiano have managed to maintain incredible regularity during 15 years. But nevertheless, what I saw Ronaldo with 19 O 20 years at Barcelona and even his injuries, I have not seen anyone do it".
Indeed, as we already discussed in a recent article, Ronaldo's injuries partly cut short his career. But nevertheless, the Brazilian footballer kept scoring goals in each and every team he played, In addition to proclaiming himself world champion with his team in the World Cup in Korea and Japan, being, also, the tournament's top scorer.