The day Guus Hiddink did remove Nazi symbols Mestalla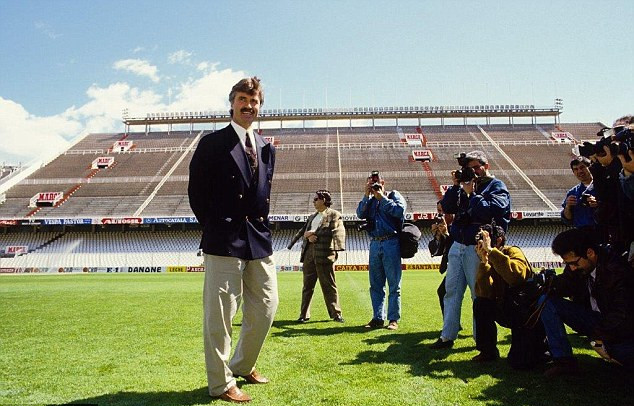 He joined Valencia in the summer of 1991 to take over the team Mestalla. The dutch Guus Hiddink Valencia remained on the bench 2 and a half seasons in which the team managed to classify for UEFA Cup in both campaigns completed (He finished fourth in both) until he was fired in the day 20 of the 93-94.
One of the most curious anecdotes that starred coach came to the little town reach the Túria. In his first season, in a match that pitted the Valencia y al Albacete in Mestalla, Hiddink noticed something that did not like during the heating equipment.
In the area where fans were located some visitors could observe some banners and flags with Nazi symbols, something that did not please the coach Valencia immediately he said his team were withdrawn or did not jump to the pitch.
This is an excerpt from the news published daily The country the 13 February 1992 Y you can read complete here.
The last Sunday, when players of Valencia and Albacete They performed warm-up exercises on the grass Mestalla, Hiddink, visibly irritated, he asked an employee of the club withdrawing a Nazi flag hanging from the protective fence in an area occupied by a rock albaceteña. When the party started, the swastika was no longer.