The day that Juan Roman Riquelme danced to Real Madrid
The 28 of November 2000 the faces were in Tokyo Boca Juniors and the Real Madrid at the end of the former Intercontinental Cup. That day the world football met a new figure: Juan roman riquelme.
That great tournament champion facing America and Europe into a single party that used to be played in Japan brought together two giants of world football. All white He had figures of the stature of Roberto Carlos, Raul, Figo, Guti O Iron.
Meanwhile, Boca Juniors goalkeeper had Córdoba, Batagglia, Basualdo, Martin Palermo Y Juan roman riquelme as exponents to fight the title.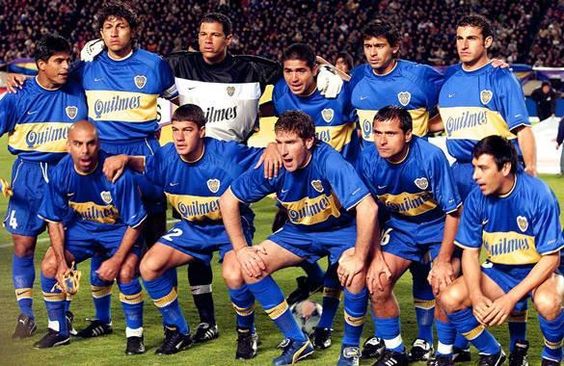 Everything important party came in just 11 minutes into the game with a frantic start. Boca He stepped forward with two goals Martin Palermo after two final passes Riquelme (The first and second Delgado directly to '9'.
The Real Madrid immediately he reacted first with a warning to stringer Roberto Carlos and then the goal from Brazilian side itself that put things tight with 2-1. With this result both teams went to the locker room at halftime.
The score did not move but there was more than enough time to see one of the most remarkable displays of footballing history Intercontinental Cup (competition enjoyed one of their latest editions before being replaced by the Mundialito Clubs).
EXHIBIT Juan Roman Riquelme
Juan roman riquelme He went crazy Real Madrid players with a repertoire of controls, passes, ball treads, pipes and playing a domain that was key to victory xeneize team. Each time a companion received the ball looking to '10' Boca who endured everything necessary to pass the time. A time, like is logic, ran for Argentines to despair Real Madrid.
Finally the team led by Bianchi He lifted the Cup to the delight of thousands of fans Boca Juniors who were present at the stadium. That 28 November 2000 Martin Palermo He sets goals and Juan roman riquelme the show as observed in this video.
Both gave the jump to Europe shortly after. The striker signed for Villarreal while midfielder arrived at FC Barcelona before reaching also all 'groguet'.