When the 'Derby della Madonnina' He played in the World
It is one of the hottest derbies in the world. Inter Y Milan They divide the city into two and become one of the most important capitals of the footballing world known as Derby della Madonnina.
In 1990 both clubs, with permission from Naples Diego Armando Maradona, They had an atrocious struggle to become the best team in Italy. Not in vain, Nerazzurri and Rossoneri had two triples that dominated European football at that time.
At that time when I could only have three foreigners in the workforce, Inter Milan signed three German players: Jürgen Klinsmann, Lothar Matthaus y Andreas Brehme. Meanwhile, Arrigo Sacchi's Milan Dutch trio had a fearsome: Marco Van Basten, Gullit y Rijkaard.
Coincidences of life, As fate would have Germany and the Netherlands the faces seen in knockout one 24 June 1990 precisely at San Siro, stadium they share Inter and Milan, with stars from both teams face to face but this time with t-shirts of their respective teams. Exactly two years before the two national teams had also met in Euro 1988 which ended up winning Netherlands but this time only Gullit and Van Basten played in Italy.
Rijkaard and Voller EXPELLED
Tension croaked from the first moment in the game and already in the first part, Rijkaard y Voeller They were expelled. The Dutch saw yellow for a hard tackle on his rival who protested and also saw the cardboard. And if that was not enough, Rijkaard spat and later returned to play both addressed. The referee ended up sending them to the booth on both early.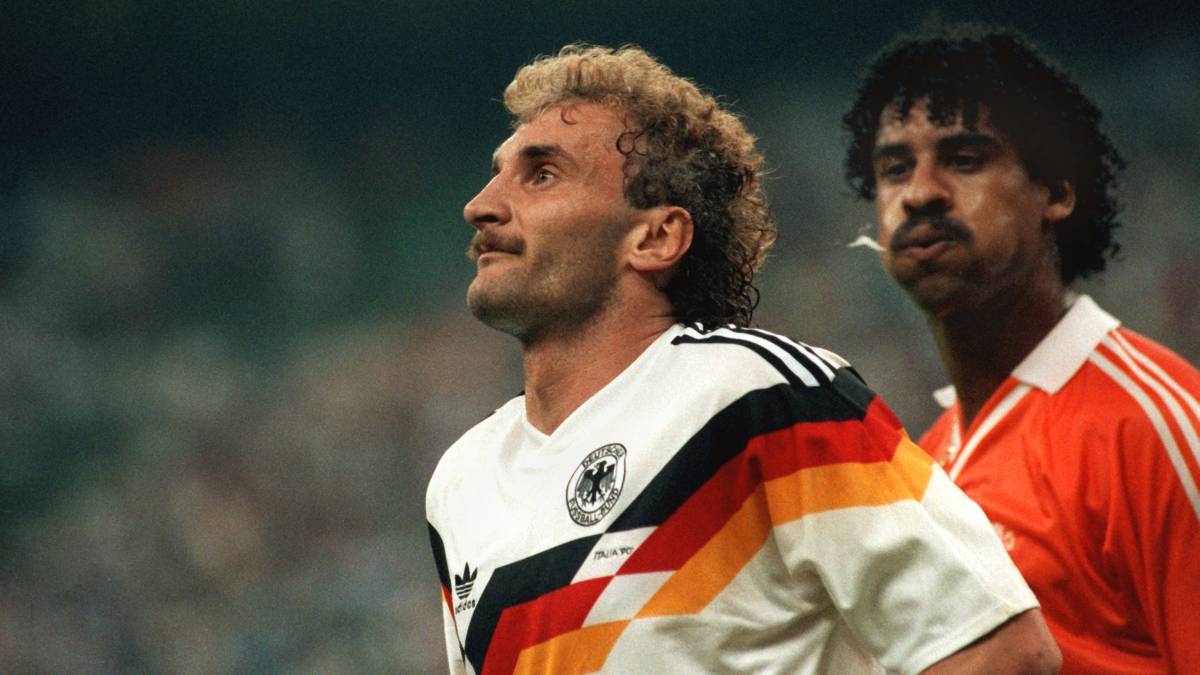 Finally Germany He won at that particular Derby della Madonnina by a score of 2-1 with goals from Klinsmann and Brehme interistas (by Holland marked Koeman penalty) and claiming the vendetta' of the European Championship 88. Thus, Germans were imposed Inter Milan and the Dutch finally managed to lift the title of world champions in that edition.