Fabrizio Ravanelli, a classic of the years 90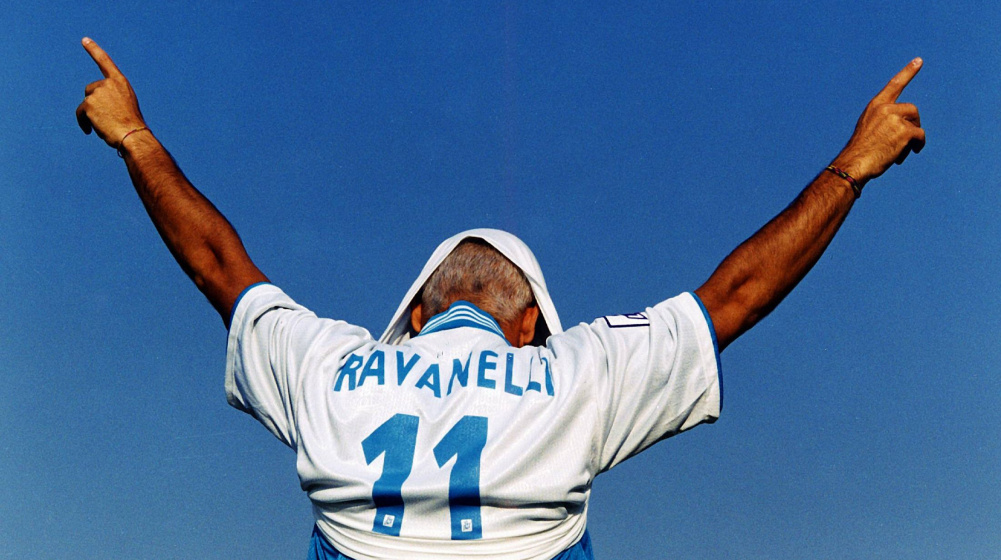 Many will remember Fabrizio Ravanelli for his white hair long before he even fulfilled the 30. They will also remember him because they surely signed him in the PC Football of the time because he had a very high average. But for what else they will remember, It will be because of the ability he had to score goals. This precocious gray-haired Italian, was one of those almost cult players of the 90.
Fabrizio Ravanelli, Penna Bianca thrashed in the 90
Born in 1968 and originally from Perugia, Ravanelli swelled to score goals in his very long career. And it is that he played between 1986 Y 2005. Almost 20 years of career spread over 11 teams where he scored 180 goals in 503 official matches. He had his moment of glory at Juventus but went through teams like Lazio, Olympique de Marseille, the Middlesbrough and Derbi County among others, in addition to starting to stand out and retire in his native Perugia. In all of them he scored a good number of goals in proportion to games played. With the Italian team he played 22 games and scored 8 goals.
With those gray hair, that made him look like a grandpa when he was just in his twenties, he could not miss nicknames like that of White pen (white feather in spanish). Charismatic player where there are, left his mark on Serie A, the Premier and the Ligue 1. He only needed to play in the Bundesliga and the Spanish League to be one of those footballers who managed to play in all the major leagues in Europe. A great one who undoubtedly, many of you will remember from your young years in which you enjoyed that 90s football so longed for.