The most beautiful and emblematic retro T-shirts World Cup history
A retro football lovers, among which we find, We drool when we see photos and pictures of matches of the year 60 Y 70 when some were not yet born and others of the 80 Y 90 they bring us great childhood memories. In this article we review some of retro shirts most beautiful and emblematic of the history of the world.
ITALY AND PERU IN THE WORLD OF SPAIN '82
T-shirts Italy and Peru in the World Cup Spain '82 They are two of our favorites. Simplicity with a modern twist.
BRAZIL IN THE WORLD MEXICO '70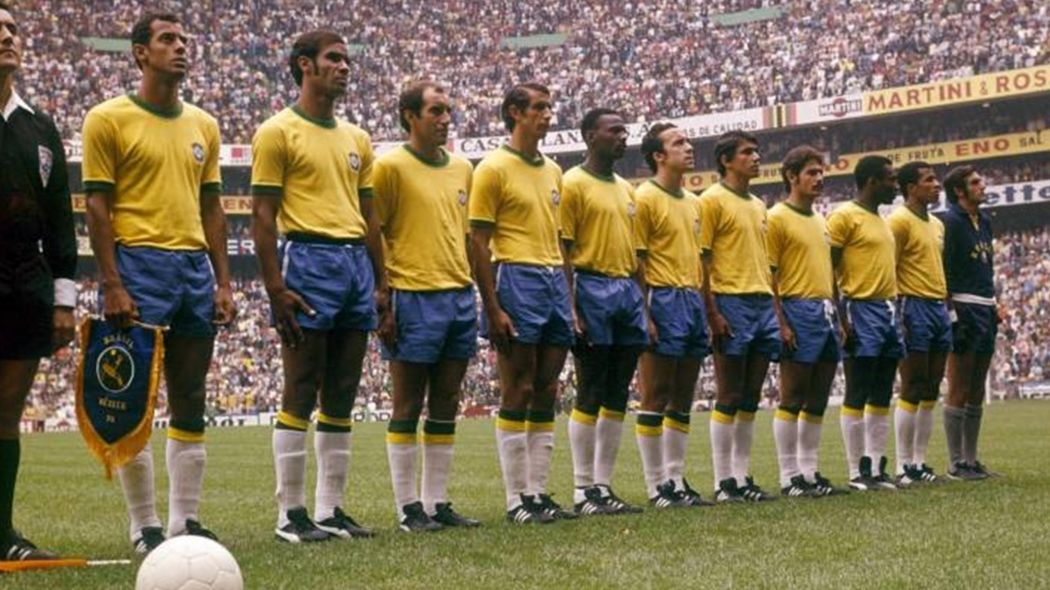 Formation of Brazil in the World 1970 that canarinha conquered. The uniform as a whole (T shirt, shorts and socks) very nice and simple. One of the best selections of the World Cup history.
Portugal and England in the World 1966
When they not yet appeared logos of sports brands or anything like that on tees. In simplicity is beauty.
DENMARK IN THE WORLD MEXICO '86
One of the prettiest uniforms World Cup history. Hummel sports brand revolutionized the market in that edition 1986 with Denmark as a great exponent. Even the dorsal molaban.
Holland in the World Cup '74
historical 'Mechanical orange' led by Cruyff he made history in World 1974. One of the most beautiful retro shirts (The country)
ARGENTINA IN THE WORLD MEXICO '86
Surely not be the prettiest but it's the shirt with which Diego Maradona scored two of the most famous goals in history of world. 'The hand of God' and 'The goal of the century' They were annotated with the alternative of Argentina.
England WORLD 1966
England repeated here in this case with its alternative baggage, which he looked at 'her' World Year 1966. Aesthetics is unbeatable, both the shirt and the ball going through the boots of the players (Pinterest)
SPAIN IN THE WORLD MEXICO '86
It is one of the most beautiful of the Spanish team in their World Cups. of Butragueño's four goals against Denmark, of the 'no' Míchel goal against Brazil and defeat in the quarterfinals on penalties against Belgium. The classic uniform with black stockings and back with flag.
MEXICO IN THE WORLD 1986
Uniform together again is very nice. Mexico and landed on his World Championship in 1986. alive with detail numbers in red pants colors.
COLOMBIA AND GERMANY IN THE WORLD ITALIA '90
Germany repeated design that reached the semifinals of the European Championship two years earlier and was crowned world champion in Italy '90. Colombia's alternative red was well received as one of the most beautiful in recent memory.