Messi looks for what neither Maradona nor Pelé did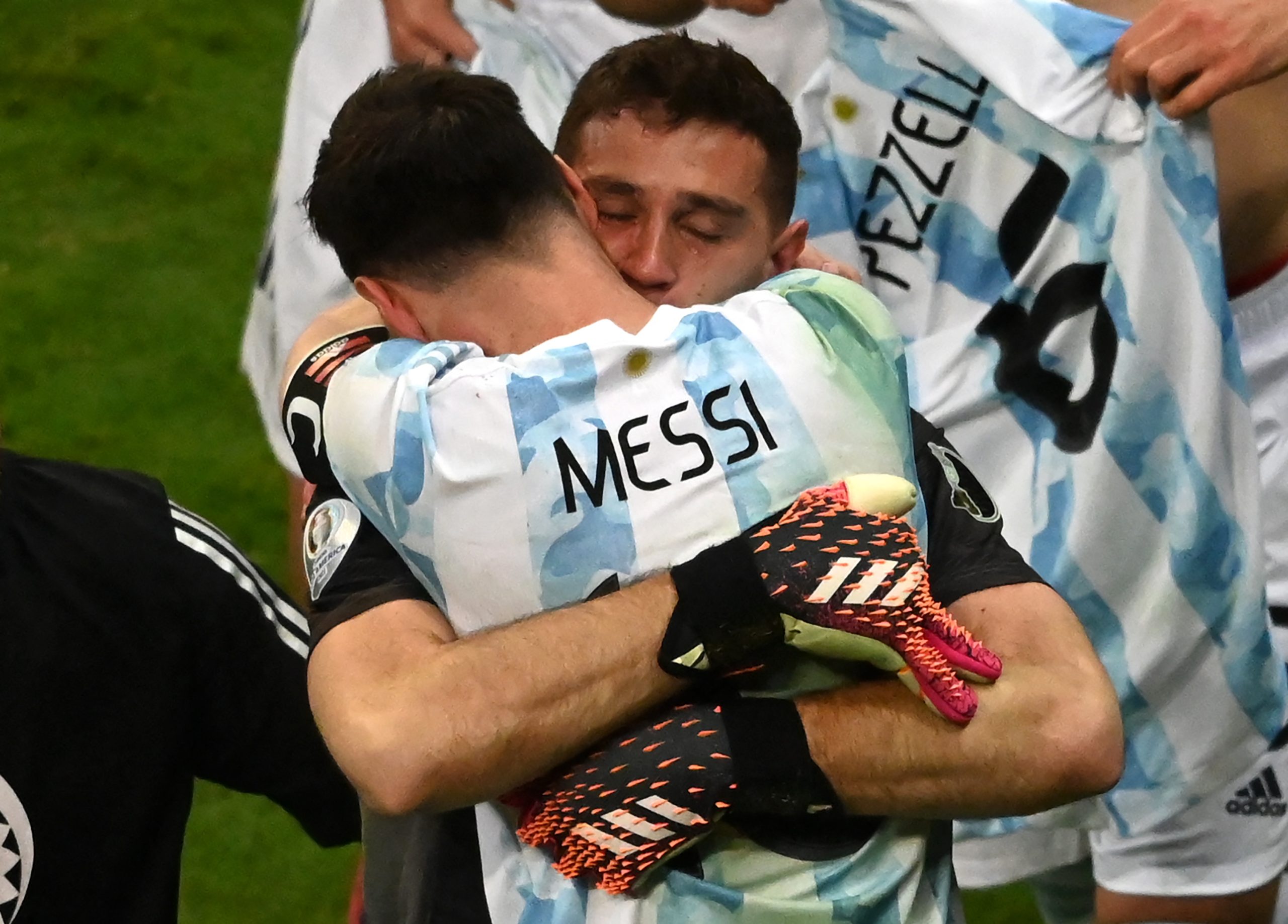 The next Sunday, the world of football is paralyzed again to experience what will be a real game. The end of the Copa America it is already a reality, and will have as protagonists Argentina already Brazil. Definitely the final that everyone expected and in which Argentina comes out with odds of +130 to win the match. But, if we want to individualize a little more, definitely, several of the glances and spotlights will revolve around Leo Messi.
The captain of the albiceleste wishes, maybe more than anyone, win the champion trophy. His participation in this edition has shown his thirst for victory. The Argentine '10' has scored 4 goals and has provided 5 attendance to date, and he wants to put the icing on the cake by crowning himself in the grand finale.
further, and Messi it is done with this Copa America will make history and achieve a feat that the two most valued players on the planet could not complete in their day.
Neither Maradona nor Pelé conquered the continental tournament
Llama, and a lot, the attention that Copa America it was so elusive to Maradona like Skin.
Precisely, the Brazilian was only present at the edition of 1959, in which he marked 8 goals, but where he could do nothing to prevent Argentina took the prize in the final.
Meanwhile, Diego Armando Maradona yes he had several opportunities, specifically three, but he missed all of them. In 1979, the Argentine painting, with the 'fluff' in front, fell in the first phase. In 1987, they were fourth classified, and already in 1989 they were third. curiously, Two years later, Argentina yes he managed to conquer the continental tournament, but Maradona did not play since he was suspended.
Messi will try to lift his first great title with Argentina
Beyond being able to boast of something that Maradona Y Skin they did not sign, Messi what he really wants is to break that spell that has led him to lose all the finals he has played with the national team.
Leo He has played 3 finals of Copa America with your country: 2007, 2015 Y 2016; plus a final of the world Cup of 2014. surprisingly, the best footballer of all time could not be proclaimed champion in any of them.
Now, in what is possibly the final stretch of its trajectory, football has given him a new opportunity that Messi does not want to waste.
further, to bend to Brazil, Messi would be able to release his locker with the selection at the same time Argentina would win again, something that has not happened since Copa America of 1993.