Djorkaeff and Forlan at the World 1966 Y 2002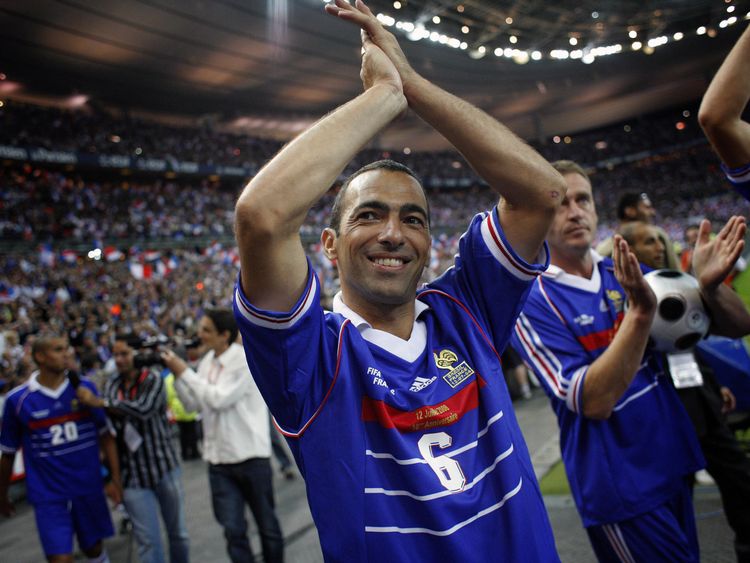 The sagas of players are common in the world of football, with parents and children who have practiced in this sport. What is not so common is that everyone has been so level to play in the World, and less than two generations have faced in the FIFA World Cup. That has happened with two names that are well known insurance, Djorkaeff and Forlan.
The 15 July 1966 in the stadium White City de Londres clashed selections France and of Uruguay, corresponding to the group stage of the World Cup in England and that the South Americans won by 2-1. That day with the French team a defender of Olympique de Lyon played by name Jean Djorkaeff, and the charrúa the bench was also defense, of the Peñarol, Pablo Forlán.
DJORKAEFF AND FORLÁN, TWO ILLUSTRATED SURNAMES
As their name they assume, They are the parents of two players who in recent years gained a name in the international arena. yes, unlike their parents, They were more devoted to offensive tasks, Youri Djorkaeff and Diego Forlan.
Like their respective parents, the faces were a party world Cup; although the two had to stay on the bench that day. Was the 6 June 2002 in the Korean city of Busan, Y France and Uruguay They tied to zero. Although this day were not protagonists, Both have written their name in the history of the competition.
Youri Djorkaeff won with the French edition 1998 played in his country where he played an important role. Meanwhile, Diego Forlan got the Golden Ball World Cup 2010, in which he scored five goals and helped Uruguay stay in fourth place.
In this way, the last names Djorkaeff and Forlan They went to the World Cup history to face two generations, parents first and then children something that, Today, it has not happened again in the World Cup.