Why the shield of Tottenham Hotspur is a rooster on a ball?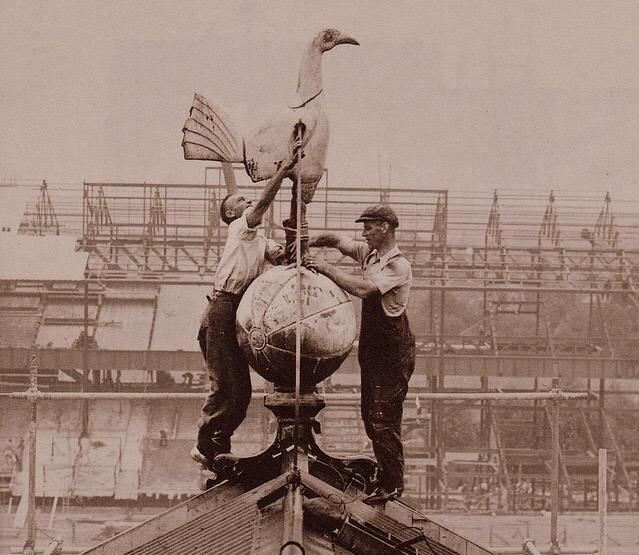 The emblem of a football club is one of the most sacred symbols. Fans of a certain team are proud to wear it on his chest and show off their colors. Today we will discuss the origin and evolution of Tottenham Hotspur shield, one of the great clubs Premier League.
Although currently most clubs are 'modernizing' their shields into virtual corporate logos increasingly simple, still they exist some which have remained essentially after many years and remain almost identical to its creation.
THE SHIELD OF TOTTENHAM IN THE FINAL FA Cup
In the case of Tottenham Hotspur we must go back to the year 1921 to remember the first game that his players took the field wearing this shield on the chest. The occasion, of course, He deserved as the London club disputed that day the final of the FA Cup. His rival was the Wolverhampton Wanderers and the Spurs They achieved the victory 1-0 in Stanford Bridge.
Tottenham's shield was a great success both for its aesthetics and the fact that they brought luck so I stayed in the team jersey. But, Why a rooster without crest?
There are several versions but the most plausible, as explained in this other article, It is that the choice of this animal was because at that time was quite common Gamecocks lacked crest to fight more comfort. further, These birds are characterized by spurs (spurs in English), nickname club.
For many years, specifically to 1966 coinciding with England's victory in the World Cup, the rooster wore only T-Shirt Tottenham. It was from that year when a ball hits the shield on which the famous animal poses incorporated. The ball then disappeared again until finally back in 1997 and remain to this day.